First Secretary of the Communist Party of Cuba (PCC) Central Committee and President of Cuba Miguel Díaz-Canel Bermudez has expressed his gratitude to Vietnam and other international friends for their support for the Caribbean nation in times of hardship.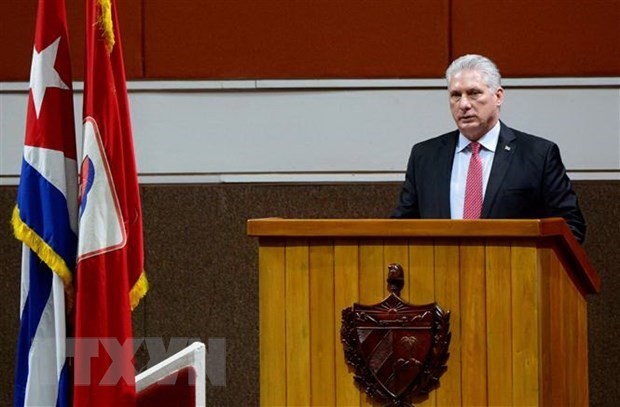 In his Twitter account, the Cuban top leader wrote that the solidarity between Cuba and others has been strengthened during difficult times, voicing his gratitude to governments and peoples that have helped Cuba.

He also shared an article of Granma daily newspaper, the official mouthpiece of the PCC, which highlights assistance for Cuba in the last few days.

The newspaper cited an announcement by Vietnamese Prime Minister Pham Minh Chinh on presenting 12,000 tonnes of rice to Cuba, in which he said that Vietnam will stand side by side with the Carribean country.

Other countries such as Bolivia, Mexico, Nicaragua and Russia and numerous organisations have sent aid to Cuba, Granma reported./.